Recording artist, songwriter, actor, composer and producer, Fernando Tarango, has been seen and heard on national commercials for Old Spice, Southern Comfort, Anthem Blue Cross and Olay, has performed with national orchestras and toured the world with Grammy-Award Winning Artists.
The appropriately named Passing Through EP from Fernando Tarango was recorded in The Loft while Fern was passing through Fort Wayne on his way back to New Zealand where he performs with the play Jean Valjean, the lead role, in the New Plymouth Operatic Society's production of Les Mis.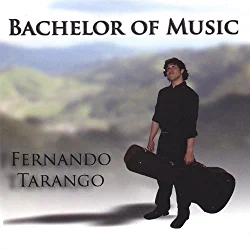 Bachelor of Music is Fernando's debut full length album. Recorded in 2007, you can pick it up by clicking the link below
I find I've been very rushed throughout my life, and left myself in a state of wanting.